We are delighted to hear that Andy Atkins CEO A Rocha UK certifies that "Christ Church Sowerby Bridge has won a Silver Eco Church award in recognition of their efforts to care for God's earth in each of the following areas: Worship and teaching; Management of buildings and land; Community and global engagement; Lifestyle."
Peter Henry Church Warden said, "In 2017 the Bishop of Leeds first set a challenge to reduce the Diocesan carbon footprint and asked for all parishes to commit their church to help. We appointed Helen Pedley as our then "environmental champion" and with help from our architect and the Diocese advisors we set about overcoming the challenges presented by our Grade II listed building. Earlier in 2013 we had already replaced a 1950's boiler with a much more efficient model and had begun thinking about replacing the ugly fluorescent tube lighting in church. This commitment focussed our thinking and with help from an "Energy Opportunity Survey" from the Green Journey team in winter 2018 we moved to a much more efficient LED lighting in most areas of the church. We also changed power suppliers to secure green sourced electricity and more recently fully "carbon offset" gas. These two changes together with tighter controls on thermostats and timers have dramatically reduced our carbon footprint.
We've also worked closely with Calderdale council to manage our graveyard so people can access gravestones for social history but leave other areas as a wild space with nature in mind. Dave Gill leads our monthly gardening group, tending the 2 vegetable beds in our grounds, pruning, weeding etc. In the last 12 months we've built a "Bug Hotel", participated in Plantlife's "No Mow May" and the Great Yorkshire Church Yard Creature Count. This led to us winning a Wildlife Gardening Award 2023 from the Yorkshire Wildlife Trust."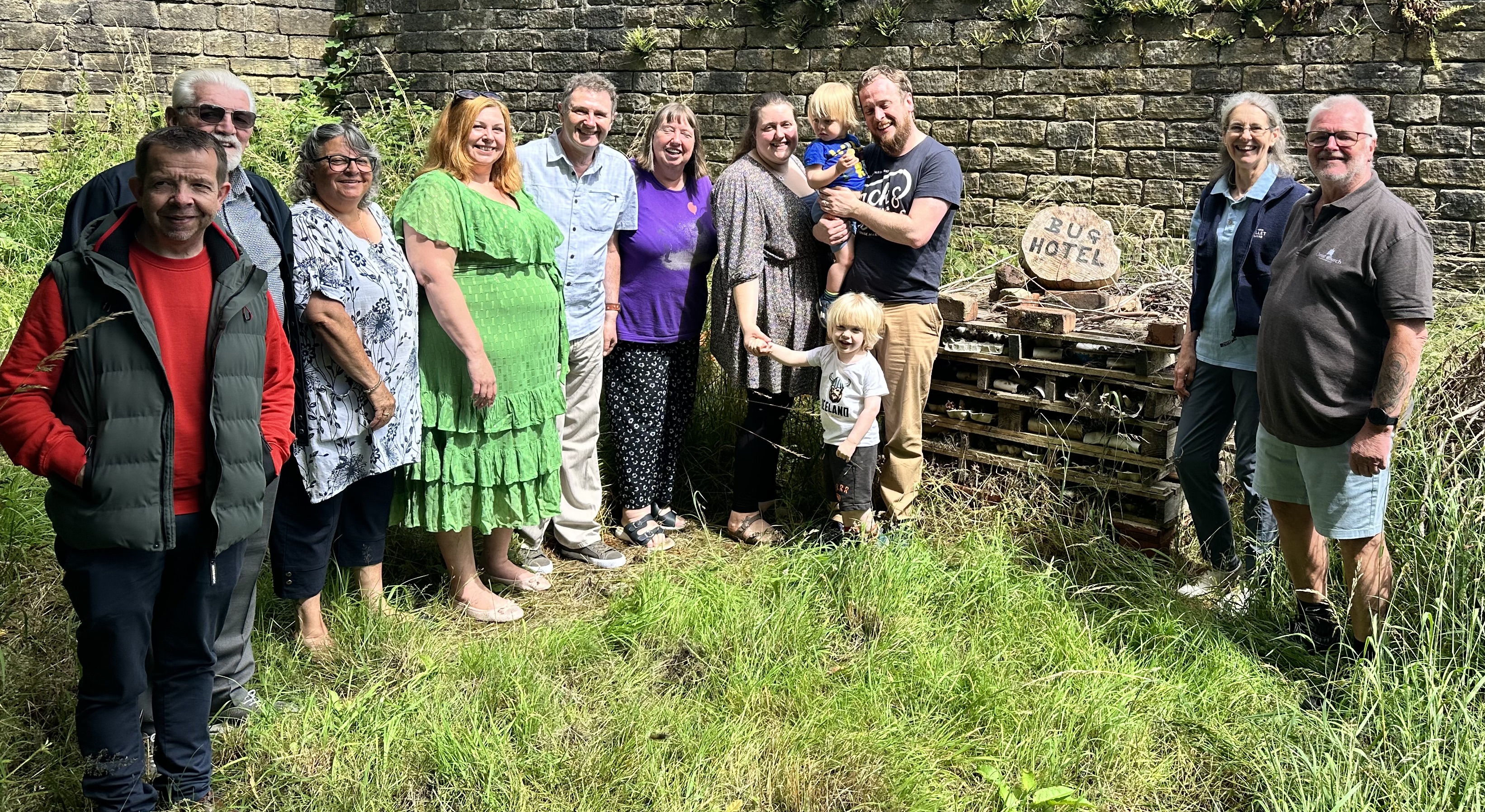 Helen, (now Parish Environmental officer) said, "These physical changes can have a high financial cost, but the other areas of the award are equally challenging in altering people's habits and future actions. We have spent three years thinking about limate change, bio- diversity and the impact we as a church and individuals make with our own carbon footprint. In our worship we mark the seasons of the year, pray for those indigenous peoples affected by loss of biodiversity and rising sea levels, and for COP 26, created a banner to remind us of our commitment to pray for the whole of creation. Each week we suggest an Eco tip to either reduce waste or encourage more sustainable ways of eating and shopping. We promote fair trade practices and have thought about acting locally whilst adding support to global campaigns. It will be extremely challenging to aim for the next level, but we will continue to work towards the Diocesan target of becoming net carbon zero by 2030".
If you're interested to learn more or have ideas and skills that could help us, we'd love to hear from you via info@christchurchsb.org.uk or pop in and see us for a chat. You can find out about us at www.christchurchsb.org.uk