On this page you will find details about Baptism (sometimes known as Christening) together with links to websites you might find useful. When you are ready, please use the form below and a member of our pastoral team will get in touch with you.
Baptism of a child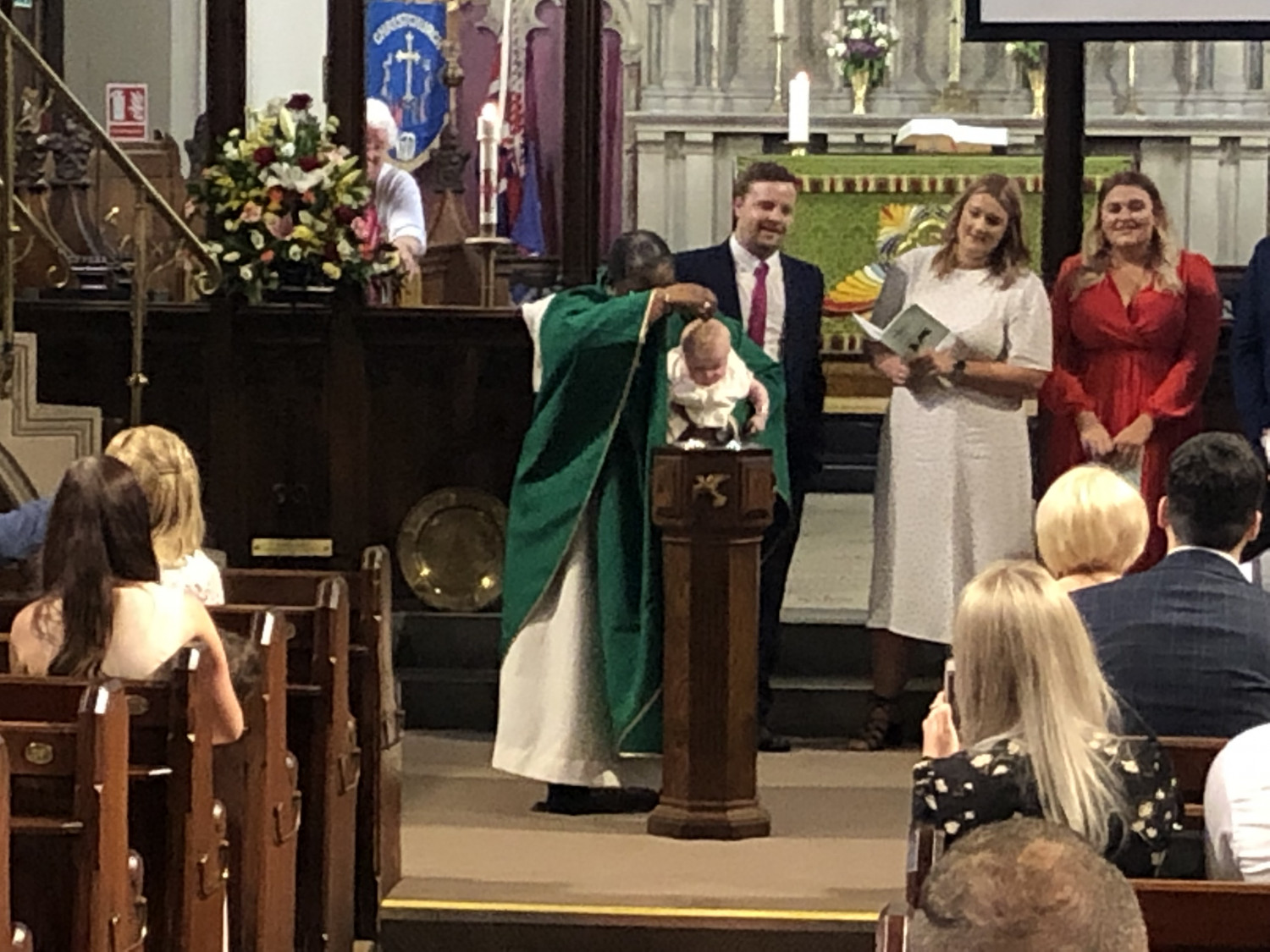 Everyone who lives in the parish or attends Christ Church is welcome to have their child baptised here. With the support of the church, the parents and godparents the child begins an amazing journey of faith. All you need to know about a Church of England baptism (christening) can be found here. The website also includes information about other Thanksgiving Services for your baby.
Adult baptism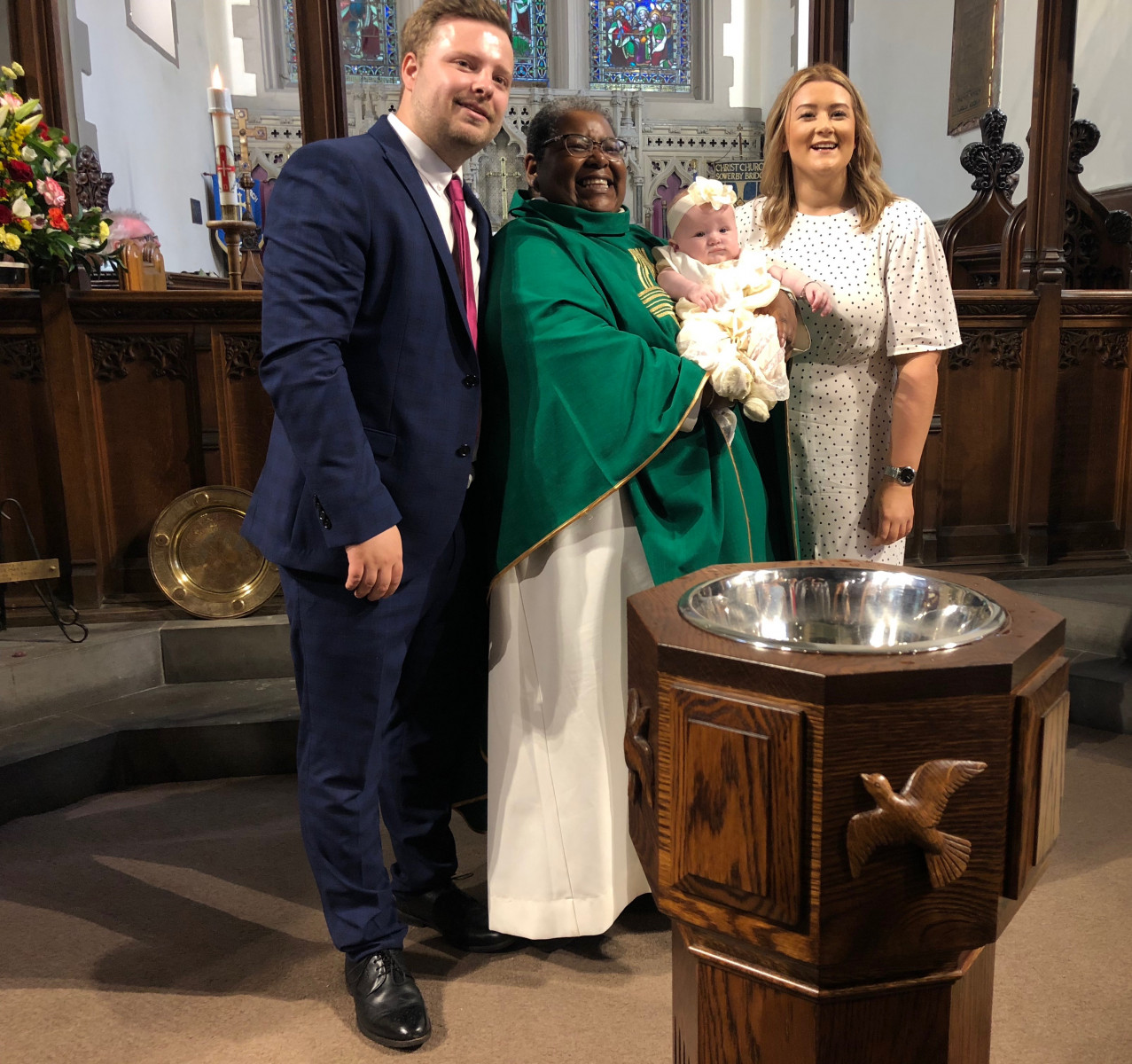 Someone who was not baptised as a child may decide they wish to take this step as an adult or teenager as part of their journey of faith.
Whatever led you to this point, baptism marks the beginning of a journey with God which continues for the rest of our lives. Read more here about being baptized as an adult.